With new technologies and tools like change.org, people are more prepared than ever to make a difference in the world. What would you advise those who are eager to create change? Describe a time when you've stood up for something that means a lot to you. Why did you decide to take a stand? What did you learn?
---
Contributions
Fulbright scholar and activist Donna Ambrogi, 82, of Claremont, Calif., chuckles as she tells her story:"Well my favorite time being arrested was after we had decided to house a group of refugees from Venezuela."For years we had toiled with the relationship with their government and we could not stand idly by as these people were running away seeking sanctuary."But our government didn't like that, so I was arrested and held in prison for 30 days."You do what you have to for what matters.".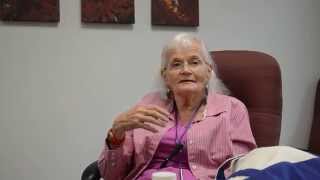 Former nurse Roberta Lumsdon, 78, says if you can't make change from within, make it from without..